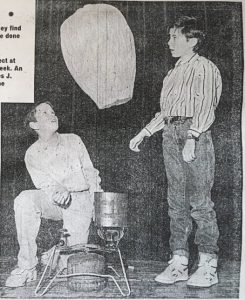 I was back at the RDS in Dublin visiting the BT Young Scientist and Technology Exhibition. Beginning in 1963, the exhibition concept was created by to UCD academics from the School of Physics. Fast forward to 30 years ago and I participated for the first of two visits. Arriving in again to visit thirty years later, I was struck by the  professional finish of posters. So much has improved, but I still love the hand made stands and eye catching props to lure you into a project. As you can see from the newspaper clipping, our project may have involved a lot of hot air but I recall there was some scientific rigour to our methodology!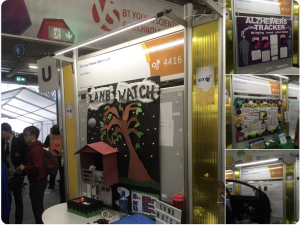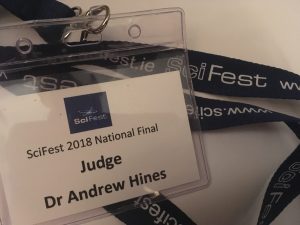 I met 2019 winner of the BT Young Scientist and Technology Exhibition, Adam Kelly, while judging the national finals of SciFest 2018  where he also won first prize. As a judge I was struck by his demonstration of all the attributes of a quality scientist: imagination, methodology and a great ability to communicate the work. He knew what he had done and was able to explain what he had not done, and why. Adam's project for SciFest was entitled 'An Open Source Solution to Simulating Quantum Computers Using Hardware Acceleration' and was the overall winner out of more than 10,000 students competed in the regional heats to progress to the national SciFest 2018 final.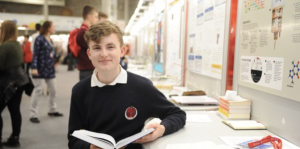 The event is an inspiring way to start the year: seeing the curiosity and scientific rigour on display by second level students who are motivated not by the prizes but by the desire to explore interesting questions.