The sporting transfer season my be on hold but QxLab has two new additions for the summer. Every year summer interns join the lab to gain experience working in a research environment.
Last year's summer intern, Matthew Parker, from Texas Tech University, developed a Unity application for VR experiments using an Oculus Quest to investigate the effect of the spatial audio on the perception of speech. This led to a 2019 publication at AICS. Matthew was in touch to let us know that he has been offered a PhD position beginning later in the year at Rice University.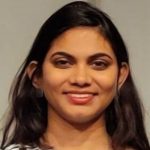 This year, Khushboo Satpute and Qijian Zhang join the lab from the UCD MSc programme. Khushboo has over 6 years of experience working in academia. She is working on a chatbot system for mental health research using the Google DialogFlow Cloud Platform. This work is in collaboration with Prof. Louise McHugh in the UCD School of Psychology.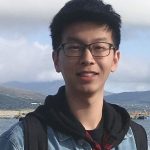 Qijian has experience in front end web development and is developing of web-based listening and speech test platform.
This year our interns are the first to experience remote internships due to the COVID-19 campus closure. The lab social Zoom sessions and Slack channels keep us in touch and we hope that they will enjoy their experience working in QxLab.