QxLab's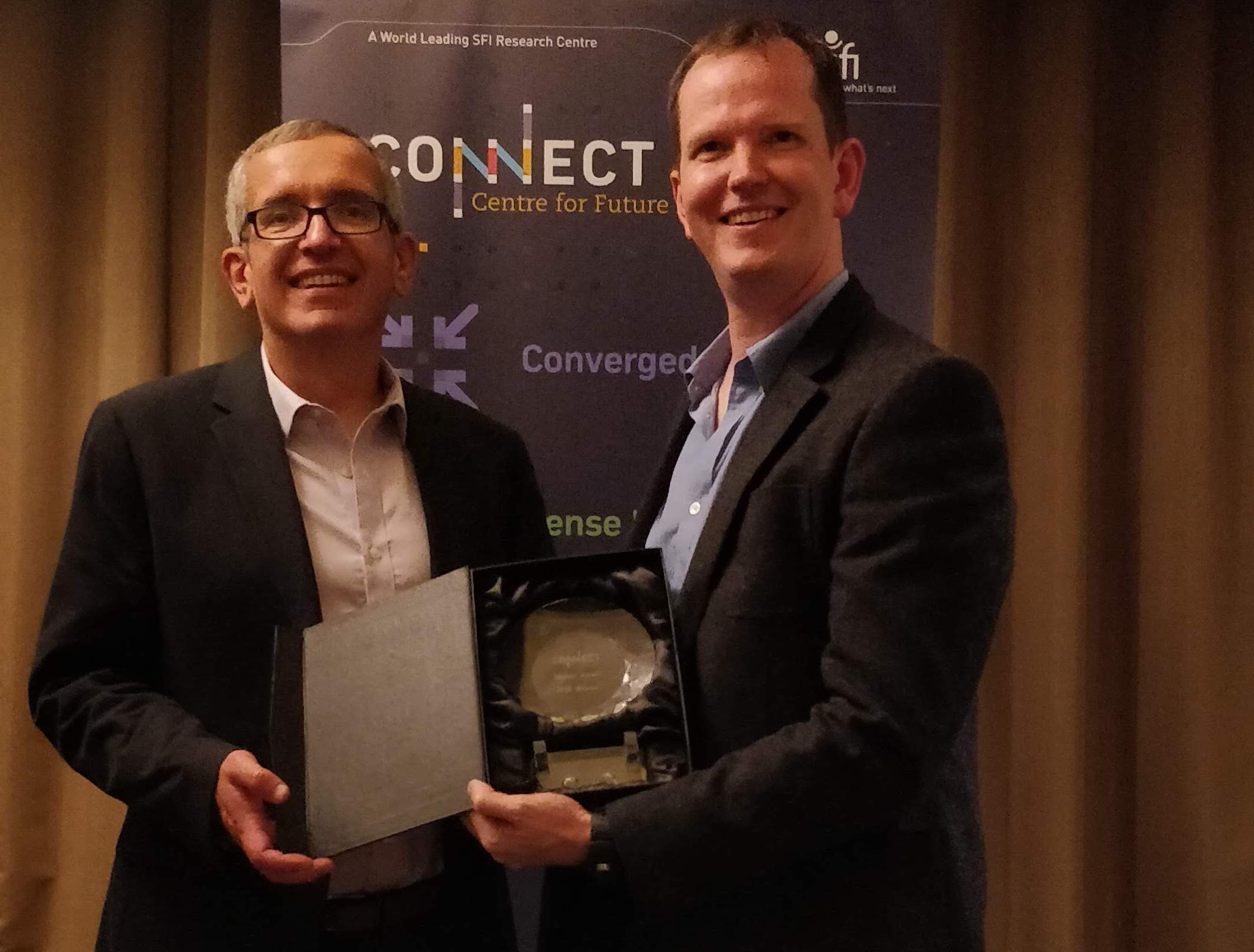 Dr Andrew Hines accepted the inaugural CONNECT Research Impact Award in recognition of a technique, developed in collaboration with Google, which is now used to assess the audio quality of YouTube's most popular videos.
He was presented with the award by CONNECT Director, Prof. Luiz DaSilva. CONNECT is the Science Foundation Ireland research centre for future networks and communications. Dr Hines, a Funded Investigator at the centre.
"This area of research is called 'Quality of Experience and it is a key pillar in CONNECT's research platform,'" Andrew explains. "The research leading to this development was conducted during my time in UCD, DIT, and Trinity College Dublin.
"Our work has also been used in the development of the OPUS codec which is used to stream over 1 billion minutes of audio per week through the Chrome browser. The model has been freely shared and is used for research and development across other Google research divisions for helping applications ranging from trying to restore speech to silent movies to lipreading at cocktail parties. Other industry leaders such as Apple have also used it in headphone assessment."